Welcome
---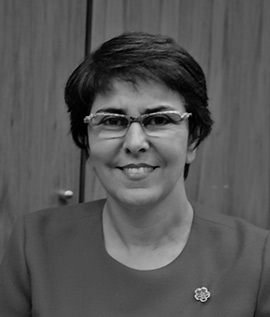 The promotion of the arts has been a priority for AGBU for many decades. We are particularly proud of our most recent contributions to this effort, including the creation of the Karabakh Chamber Orchestra, the support given to the Armenian National Philharmonic Orchestra, the renovation of the Academy of Fine Arts in Gyumri, and more specifically in France, the organization of the Centennial concert at the Théâtre du Châtelet in Paris in 2015.
This year—2016—is an important year for AGBU France, which has recently created its own Performing Arts Department (PAD) in collaboration with its New York counterpart. It is a new step forward in developing AGBU's mission, which aims to encourage young composers to take an interest in classical and traditional Armenian music. Within PAD France, there are many programs designed for talented musicians and composers, such as PAD Open Mics, PAD Master Classes, PAD Musical Instrument Loans and the Sayat Nova International Composition Competition, which predates the establishment of the department.
Since 2006, the Sayat Nova International Composition Competition has discovered composers of exceptional talent, helped them financially and disseminated their work. We are proud to have been able to support their work by sparking an interest in Armenian cultural heritage, from the musical to the poetic.
In the guidelines for the composers applying to the Sayat Nova International Composition Competition, essential figures in Armenian poetry have been included, among them Sayat Nova, Daniel Varoujan and, for the 2016 competition, Grigor Narekatsi. Furthermore, the composers were able to incorporate into their work traditional Armenian instruments, among them the duduk, the shvi and the dhol.
True unity has been created within AGBU, most notably between the Performing Arts Departments in New York and Paris, in order to offer the winners of the competition the best visibility possible on the world's stage. The Carnegie Hall Prize is excellent proof of this unity.
Additionally, we are happy to allow our composers to shine and, through our programs, make use of certain aspects of Armenian cultural heritage, opening it up to the greatest number of people.
Both the winners and juries of previous competitions have always prioritized the search for excellence, while respecting the anonymity of the applicants.
We are looking forward to seeing what this year's competition will bring in terms of the works that will mark a particular phase in the professional paths of the composers.
Nadia Gortzounian
President of AGBU France


---
Christian ERBSLÖH-PAPAZIAN,
Founder of Sayat Nova International Composition Competition for AGBU-France. UGAB Performing Arts Department-France.


---